Congratulations to the 2022 Bellem Scholarship Winner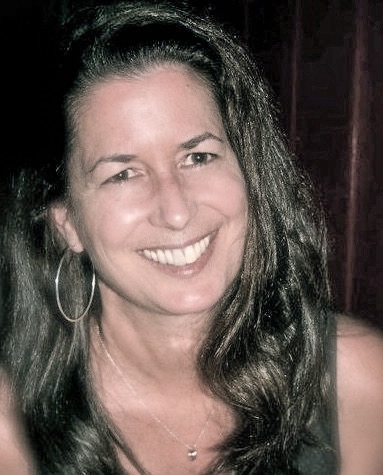 The CineStory Foundation is excited to announce that writer and CineStory alum Heather Faris is the first winner of the Bellem Scholarship, funded by Bellem Entertainment. Bellem is focused on supporting diverse and unheard voices in achieving their goals. The Bellem Scholarship is awarded to a woman-identifying emerging screenwriter with an engaging story to tell who is 40 years of age or older and whose TV Pilot was entered in the 2022 CineStory TV Contest's Original Drama division and reached the quarterfinalist level or higher. As the winner, Heather receives $500 toward her tuition to attend the 2022 CineStory TV Retreat.
In Heather's scholarship winning teleplay, THE QUEEN OF SPADES, a genius, 18-year-old woman makes her stunt film debut in order to prevent the bank from foreclosing on her family home. But as her star rises, the stakes get higher, her criminal secrets more damaging, and her grip on reality more tenuous. Says Bellem Entertainment of THE QUEEN OF SPADES, "We found Heather's script a delight and the main character was charming and beautifully flawed."
Writer-Producer Heather Faris creates elevated, female-driven, psychological adventure dramas for film and TV. She's an avid researcher, always looking for the story angle that shifts culture and brings a fresh, unapologetically female perspective.
Heather's life experiences as a photo editor for Vanity Fair, co-producer of feature film LULLABY, film reviewer, clinical psychotherapist, and college writing professor, all fuel her desire to write compelling female leads in stories that create social, political, or spiritual change.
Much of Heather's writing is inspired by travel in remote parts of the world, whether photographing child prostitutes in war zones or hitchhiking through Burma. Her frequent trips to Southeast Asia inspired a novel, many screenplays, and led her to start a volunteer organization that built a school in rural Cambodia.
Heather won the Black List Cassian Elwes Screenwriting Fellowship, the Page Awards (Action/Adventure), and is an Academy Nicholl semifinalist. She attended UCLA's Professional Program in Screenwriting and co-leads the Harvardwood Boston Writers Program.
"I am very grateful to Bellem Entertainment for supporting female scribes with their generous grant," said Heather, "and so thrilled to be able to attend the CineStory TV Retreat this year. You all inspire me to work even harder for my goals to effect change through female-driven stories. Thank you!"
All of us at CineStory are delighted to congratulate Heather on receiving the inaugural Bellem Scholarship!
https://cinestory.org/wp-content/uploads/2022/03/Heather-Faris-color.jpg
475
383
Colette Sartor
https://cinestory.org/wp-content/uploads/2017/09/CineStory-logo-orig.png
Colette Sartor
2022-03-28 12:00:12
2022-03-28 12:03:02
Congratulations to the 2022 Bellem Scholarship Winner