Meet our 2017 TV/Digital Category Winners
DIGITAL SERIES – COURTNEY HOPE THEROND & EMILY CLAIRE UTLEY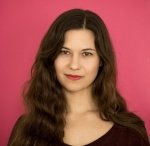 Courtney Hope Thérond, creator and co-writer of the digital series Between Us Girls, is a graduate of New York University's Tisch School of the Arts, where her short film Sex & German Grammar won awards for screenwriting and cinematography. After graduation she completed a Cinereach Film Fellowship focusing on social justice filmmaking. Between Us Girls was a finalist in both the 2016 Screencraft pilot launch competition, and at the Austin Film Festival digital series screenplay competition.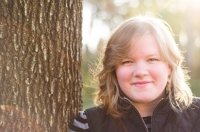 Emily Claire Utley has an MFA in Creative Writing. Her stories have appeared in Gravel Magazine, Bartleby Snopes, and Apeiron Review. She lives in North Carolina where she works in communications and as a freelance editor.
Between Us Girls, which she co-wrote, was a finalist in both the 2016 Screencraft pilot launch competition, and t the ustin Film Festival in the digital series screenplay competition.
ORIGINAL COMEDY – CHARLIE LYONS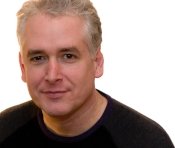 Charlie Lyons graduated from the University of Massachusetts at Boston with a Philosophy degree. While he was there he also studied theater, wrote a number of one act plays, and made a number of short films. After living in Japan for a year, he went onto law school at George Washington University, after which he worked as a prosecutor for a number of years in Massachusetts. Now he has his own law practice focused on criminal defense, and sincerely hopes you'll never need his legal services.
At some point, while practicing law, he picked up a book on screenwriting, and began writing scripts, feature scripts at first, and then TV pilots. Some have placed at the Austin Film Festival and CineStory, and now happily The DuChamps has won in the Original Comedy category of CineStory's 2017 TV/Digital competition. Although recently he has been focusing on TV writing, he has just completed a rewrite of a feature drama Strays with a friend of his, and they hope to make it into a movie. Charlie is also a long time member of the Harvard Square Script Writers, and is on its board of directors.
ORIGINAL DRAMA – CHASE PLETTS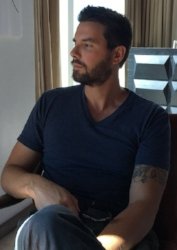 Chase was born in a bathtub in New York City.
At seven years old, banished to the bedroom during an adults-only holiday party, he discovered a tape of The Exorcist and popped it into the VCR. The nightmares only lasted a few years, but his fascination with cinema has lasted a lifetime.
Chase was always composing funny songs and poems, but it was his stepfather, an English professor from Argentina, who pushed him to deepen his understanding of other perspectives by reading the classics and writing short stories.
Chase's screenplays have been featured on The Black List and The Hit List and his mother's list of best writers she gave birth to in a bathtub.
Earlier this year, Chase began writing his debut novel The Loving Wrath of Eldon Quint. It will be published by Inkshares in 2018 and available at Barnes & Noble and Amazon.
He is honored to have been chosen as Cinestory's 2017 TV/DIGITAL Fellow.
SPEC COMEDY – TYLER CHATHAM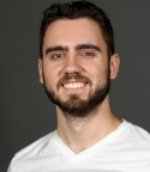 Tyler Chatham is a writer and video editor for the Los Angeles Times. A native of Fort Lauderdale, Florida, Tyler found his passion for writing while attending the University of Florida. There, he was a member of the university's improv troupe Theatre Strike Force. After graduating, he moved to Los Angeles to pursue a career as a comedy writer. He studied writing at UCLA.
SPEC DRAMA – ANASTASIA BASCHE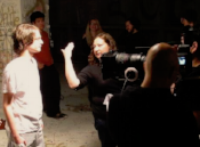 Anastasia Basche is a witty, intuitive, force-of-nature writer director committed to seeing her original pilot "King Of Vaudeville" (named top 5% as a second round finalist in the 2015 Sundance Episodic Lab) produced on a cable network.  Her voice has been described as combining the epic, character-driven worlds of John Logan with the intensity-rich dialogue of Beau Willimon.
When Anastasia started out in the entertainment business (at the ripe old age of 11) she wanted to be a Broadway actress. She studied conservatory acting techniques with Alan Rickman and Ben Kingsley at Oxford University and earned a degree in Theater from UCLA. During her senior year, Anastasia's desire to be on stage went out, and the fire to be behind the camera was ignited. She talked her way into a graduate level television directing class as a mere undergrad and directed a 15 minute live-cut multi-camera segment from "True West."
After that experience, she fell in love with television and went on to earn an MFA in writing and directing at Columbia College Chicago.  She's written and directed 8 short films; garnering numerous awards including a two-time Weisman Grant Awardee. Anastasia enjoys creating stories across multiple platforms. She's created web content with Funny or Die and You Tube. The Off-Broadway musical Anastasia wrote and directed was awarded Best Musical and Best Director for the West Village Music Theater Festival. She's been a second-round finalist two years in a row for the Sundance TV Episodic lab, a finalist for A&E's Cine Pitch Fest, a CineStory Quarterfinalist in 2016, and is honored to finally be the CineStory division winner for Best Spec Drama.
https://cinestory.org/wp-content/uploads/2011/07/jason-leung-479251-unsplash.jpg
1280
1920
Colette Sartor
https://cinestory.org/wp-content/uploads/2017/09/CineStory-logo-orig.png
Colette Sartor
2017-03-06 02:57:57
2019-05-03 15:41:19
Meet our 2017 TV/Digital Category Winners