Celeste Wolfe on her CineStory Feature Fellowship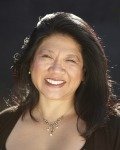 "Congratulations you have won the 2011 Cinestory Fellowship!"  When I read those words, I was floored and more than excited for my adventure with Cinestory.  I had been looking for a mentorship that would help me grow and mature as a screenwriter.  I found it with Pam Pierce, Cléa Frost, Willie Hagan, Lisanne Sartor, Jason Brown, Meg LeFauvre, Lisa Callamaro and David Baird.  They have been my guiding lights of inspiration as successful and working professionals within the film and television industry.
The drive up to Idyllwild was the first time I had joined a writers' retreat and seriously put myself, and my work, out to the world. I have to admit, I was frightened of the notes process; but Sharon Bordas, Jonathan Fernandez and Susan Cartsonis were kind and helped me weather a process that I found scary and intimidating. Up until this point, I had basically paid for notes from various people and contests. This was the first time I was to sit with a professional, in person, who I didn't know or hire to give me notes on a project. The process was still hard, but I learned where I had to grow as a professional in terms of unhooking from my work as an extension of my personhood and to look at a "finished" script as a product and not as a proclamation of who I was.
I was blessed to be mentored by Meg and Lisa who helped me suss out my identity as an artist, and budding writer, in my own right. They were invaluable to me as I grew emotionally in my process, identifying who I was, personally, as a screenwriter. Both Lisa and Meg were steeped in wisdom and lent me their ego strength, and their maturity, to see a model of what I could become.
I had the really huge bonus of being mentored by David Baird, who is a literary manager, and knew TV – the primary area and active arena in which I am working to break-in. David's guidance and mentoring was a treasure above and beyond all my expectations. I was thrilled to discover that he had a relationship with a professional writer I knew… who then became a closer friend.
I can't recommend Cinestory enough. Everyone with this program are authentic and caring professionals, showing a side of the industry most don't get to see. Bookmark this site, join up on a retreat. You won't be sorry!
https://cinestory.org/wp-content/uploads/2019/05/Celeste-Wolfe.jpg
150
120
Colette Sartor
https://cinestory.org/wp-content/uploads/2017/09/CineStory-logo-orig.png
Colette Sartor
2012-10-22 23:15:10
2019-05-02 23:18:14
Celeste Wolfe on her CineStory Feature Fellowship