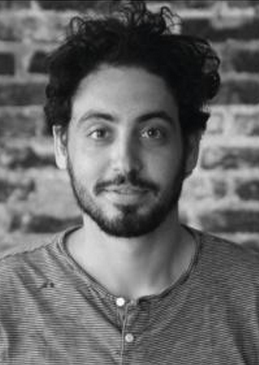 Hank Hoffman (PATIENT 36) is a proud comic book geek with a unique expertise in ancient Jewish mysticism and Pythagorean numerology.  His fascination in the "supra-rational" began after his nine-year-old brother claimed to see auras, angels and demons.
At first, Hank was convinced his little brother had lost his grip on reality, but after his brother shared an impossibly intimate message from one of the angels, Hank's grasp of reality was forever shaken.
Torn between faith and scientific grounding, he traveled with his brother to Israel where they met leading mystics, and what ensued would forever reshape his once agnostic and "scientific" views on consciousness and reality.
Hank then took a two year hiatus from Western living,  where he nestled in the hills of Safed, learning under mystical masters by day, and by night still reading and writing screenplays.
After two years,  Hank left to fulfill his lifelong dream of screenwriting full time and  moved back home to Toronto where he chose an autodidactic approach to screenwriting and used his College fund to build the biggest screenwriter's library he could afford.
After years writing and consuming material, Hank finally felt it time to find an established mentor and moved to Los Angeles where he skipped Undergrad completely and  pursued a MFA in Screenwriting from AFI's prestigious fellowship.
Currently, he is completing a Graphic Novel where he serves as creator and art director alongside a team of Marvel and DC artists, exploring the origin of black magic at the beginning of time.
Recently Hank began penning the untold story of Santa Claus's origin. And hopes to find some time this year to write a personal story about Jewish Gangsters living in Poland shortly after the Holocaust.
When he isn't busy writing, he is changing diapers and offering Shabbat meals for a small community of friends and colleagues he and his beautiful wife happily support.
https://cinestory.org/wp-content/uploads/2019/05/hank-hoffman.png
365
259
Colette Sartor
https://cinestory.org/wp-content/uploads/2017/09/CineStory-logo-orig.png
Colette Sartor
2014-07-11 00:54:33
2019-05-03 16:03:14
Meet the 2014 Fellow