Glen Gers – July 21st From Script to Screen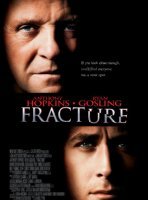 Fourth in the series: Glenn Gers 
Thursday July 21st 7-9pm
The Station @ The Working Village
212 Marine Street suite 100
Santa Monica CA 90405
Ph: 310-450-7070
Tickets: $20 in advance, $30 at the door
CineStory: $17
Acclaimed writer-director Glenn Gers has experienced both sides of the screenwriting coin. From big budget Hollywood pics such as MAD MONEY and FRACTURE, to his own independently made and financed DISFIGURED, Glenn has experienced the spectrum of what it means to be a professional screenwriter.
Come hear his journey From Script to Screen!
CineStory writers receive 15% off From Script to Screen with coupon code: Cinestory.&
PLUS: All writers get a special discount on entries into the 2012 CineStory Screenwriting Awards. Save $$$ on any deadline!
Visit www.filmmakerjunction.com for tickets.
https://cinestory.org/wp-content/uploads/2019/05/3E262757-E20D-4BBA-891B-F1230EB3F0E8.jpeg
200
148
Colette Sartor
https://cinestory.org/wp-content/uploads/2017/09/CineStory-logo-orig.png
Colette Sartor
2011-07-11 15:33:04
2019-05-02 15:38:42
Glen Gers – July 21st From Script to Screen